Weight Management
4 products
SLMsmart - Intelligent, low-glycemic system for weight loss. SLMsmart products work synergistically with the Essential Foods Plan to create a strong foundation of nutrition. During weight loss, it is important to substitute one or two meals with a nutrient-rich meal replacement. Synergy's Health Shake is one of the most nutritious, delicious, and effective alternatives to high-calorie meals. For breakfast, simply mix it with a high-protein beverage like milk or soymilk and enjoy. At the same time, take two Calorie Burner capsules to rev up your metabolism. Eat a piece of fruit with your meal and then, get out of the kitchen. You'll remain full until lunch.

By noon, you'll be ready for another healthy meal. Keep those calories burning by consuming another two capsules of Calorie Burner. By 3 p.m. hunger may set in, and this is where Crave Control comes into play. Mix one packet with 14 to 16 ounces of water to promote a sense of fullness and to provide you with enough nutrients until dinner.

Active weight loss is the ideal time to cleanse. The body will be burning up fat, which results in the release of toxins and chemicals not ordinarily present when your weight is stable. For that reason, use Body Cleanse morning and night during the first week of every month during the active phase of your weight loss program.

At the end of the day, by using SLMsmart products and following the Essential Foods Plan, you should feel full, experience no unwanted side effects, and be on the road to successful weight loss.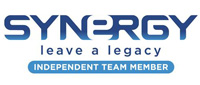 © 2005- Best-ProArgi9.com